Based on over 12 years of experience and customer feedback, we've created what we believe offer unique experiences showcasing the best of what the mountains has to offer. Our primary focus is to cater to our customers' needs with flexible itineraries offering you more time on-site at the destinations you love equally, avoiding the ones you'd rather miss. Choose to get away from the larger tour groups or mix it up as we visit major attractions at your leisure.
Our Blue Mountains Tours give you the option of three distinct experiences based on your interests. Choose to get off the beaten track on our Escape The Crowds tour. Sample upper mountains ciders on our Three Valleys Tour as we explore from North-western Sydney.  For larger groups of up to 10 people, enjoy the City Views and Kangaroos Tour.
With exclusive access to your vehicle on your private tour. Cross Sydney Harbour Bridge to take in views of the Sydney skyline. Then head to a wildlife park to see native Australian animals including Kangaroos, Koalas, Wallabies and Dingoes. Head into the Blue...
Navigating outside the scope of most tours we navigate to the oldest continuously licensed inn within the Blue Mountains for a pub lunch at your leisure. Afterwards the afternoon is spent taking in views over the 3 main valleys within the mountains...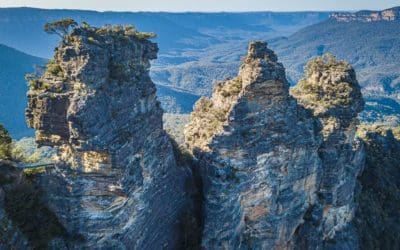 Book Here With Us Direct and Save On Your Private Blue Mountains SUV Tour To Escape The Crowds. Your Own Personal Driver Will Provide a Flexible Itinerary and Secluded Lookouts Away From Tour Groups.